Our Boutique in Duck Cedar Plaza, Tuxedo Park, NY
USA Dog & Pet Shop specializes in unique pet products manufactured in the USA. You will find food and treats FREE of animal by-products and wheat, corn, and soy. The play toys are all NON-toxic, some even feature a lifetime chewing warranty. In addition to our boutique, we also offer Grooming and Pet Adoptions.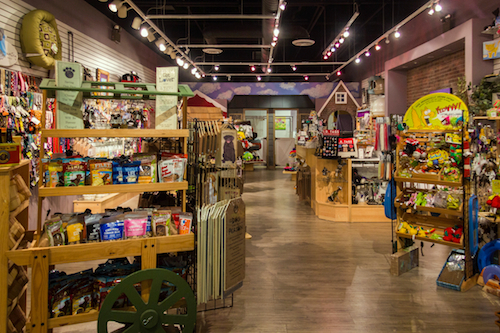 Our Websites
We own and operate both
FreedomNoPullHarness.com
and
USADogShop.com
.
Our Philosophy
We believe in providing the highest quality products made in the USA at the best prices. We strive to educate both ourselves and our customers to meet the needs of both customer and their beloved pet.
Here at USA Dog & Pet Shop we love animals and care for their well being. For this reason we do NOT believe in puppy mills and will NOT sell puppies or any pets. We strongly advocate the adoption of animals or going to reputable breeders who love and care for their animals.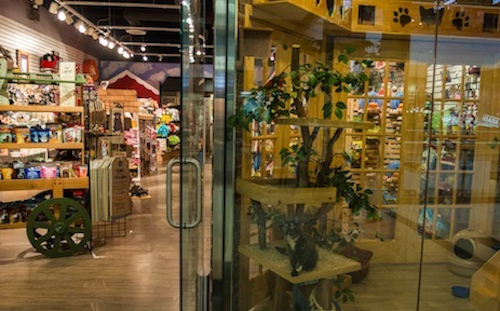 In our kitty orphanage, we house kitties from local non-profit shelters and or rescue groups. We care for and keep the kitties until they find their permanent family.
Grooming
USA Dog Shop offers specialized grooming services. Each dog receives their own personal appointment with no other dogs being groomed at the same time. Jessica personally grooms and works with each dog to help ensure a relaxing, stress free, positive experience. Westie Before and After.....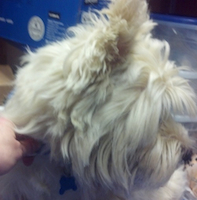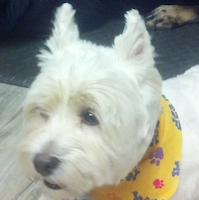 About the Owners
Jessica MacDonald has been working in the pet industry for over 13 years. With both a bachelors and masters degree in Mechanical Engineering and numerous years in both aerospace and automotive manufacturing, she successfully started her own manufacturing company, Wiggles, Wags, & Whiskers in 2002. In the last nine years she has obtained (2) US Patents, (3) Registered Trademarks, and has (2) international publications in manufacturing process improvement strategies.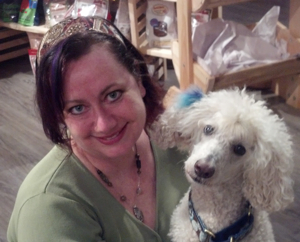 In 2004, Jessica designed, invented and then patented the Freedom No Pull Harness. Since then the Freedom No-Pull Harness has become known as the best training and communication dog harness in the industry. The patented Freedom No Pull Harness has earned respect and recognition with top veterinarians, trainers, as well as adoption groups alike.
Most recently the Freedom No Pull Harness was featured on Animal Planet's Show "Its Me or the Dog, on an episode of Anderson Cooper, and on a Victoria Stilwell youtube video discussing using the harness instead choke and prong collars. Additionally, Good Morning America's veterinary consultant, Dr. Marty Becker, named the Freedom No Pull harness one of the best pet products of 2012.
Allen Alagna holds degrees in business and has an extensive background with in management, PR, national event coordination, customer relations and marketing.
Additionally Allen is a professional hockey referee and for 18 years has traveled nationally to work Jr's, AAA and Collegiate leagues. With his passion for both animals and people he was inspired to start a pet business dedicated to providing quality pet products manufactured entirely in the USA.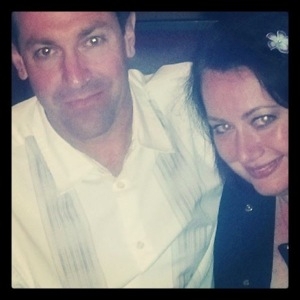 In 2009, Jessica and Allen teamed up to create an entirely new concept in the pet industry, selling pet products manufactured in the USA. USA Dog Shop was born.
Dedicated to customer service, listening and honesty, Jessica & Allen are known to not only go the extra mile but also have a way of making people feel like family. "We simply treat folks the way we like to be treated".
Jessica & Allen can always been found attending national trade shows as venders and at their store front located next to Harriman State Park in Tuxedo Park, NY. They look forward to seeing you at their store or at a show.